Global Recruiters of Hunterdon County, New Jersey is a full service search and recruiting firm focused on matching top industry talent with client company opportunities. We leverage industry best practices while providing personal attention, confidentiality and the highest professional standards. We attract and place highly qualified candidates in an accelerated time utilizing a proven team approach.
Industry Expertise and Focus: Telecommunications, Information Technology and Technology Services
Functional Expertise and Job Families: Engineering, Sales, Services, Product Management, Finance & Business Operations
Geographical Focus: United States and Canada
Certified NMSDC - Minority Business Enterprise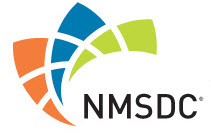 Don't see your industry listed above?
GRN Hunterdon County is part of a rapidly growing network of search professionals, assisting with client needs in virtually every industry, profession, and geography. With more than 204 offices worldwide, Global Recruiters Network attracts and presents qualified and interested candidates in record time because of our unique team approach.